Media Falls for Prank That Barbie Is Going Plastic-Free — Mattel Calls "Hoax"
Thanks to a video starring actress Daryl Hannah, false reports circulated that Mattel and Barbie were ditching plastic.
For decades, the name Barbie has been synonymous with plastic. So when reports began to circulate shortly after the release of the 2023 film Barbie that Mattel was going to start making all Barbie dolls from fully plastic-free materials by 2023, many eco-conscious Barbie fans were certainly excited.
However, it turns out that this news is not true. Rather, it's a prank being played on Mattel — seemingly by actress Daryl Hannah.
But who is behind this hoax? And why did they choose to play this prank? Keep reading for the full story.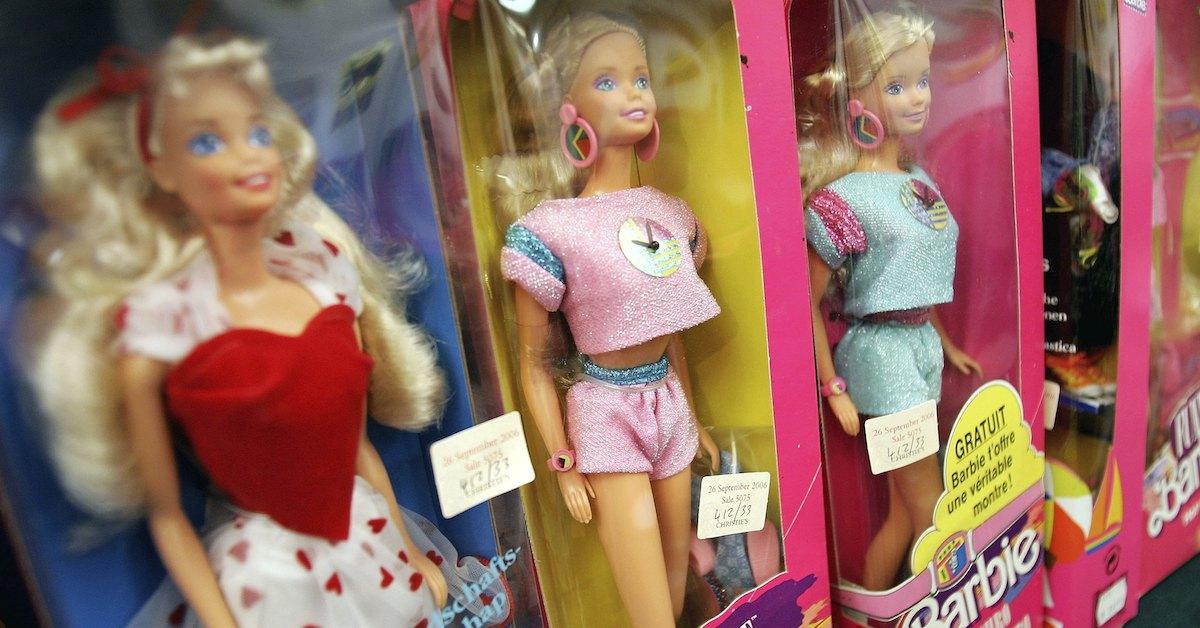 Is Barbie going plastic-free?
On Aug. 1, 2023, in the midst of the Barbie-mania spurred by the movie of the summer, several news outlets reported that Mattel was going to make Barbie plastic-free, including The Washington Times, The Toy Book, and People.
People published an article with the headline "Mattel — the Maker of Barbie — Plans to Be Plastic Free by 2030: 'Enough Is Enough.' The article claimed that "Mattel, the toy company that produces Barbie, vowed to move toward materials like mushroom mycelium and algae."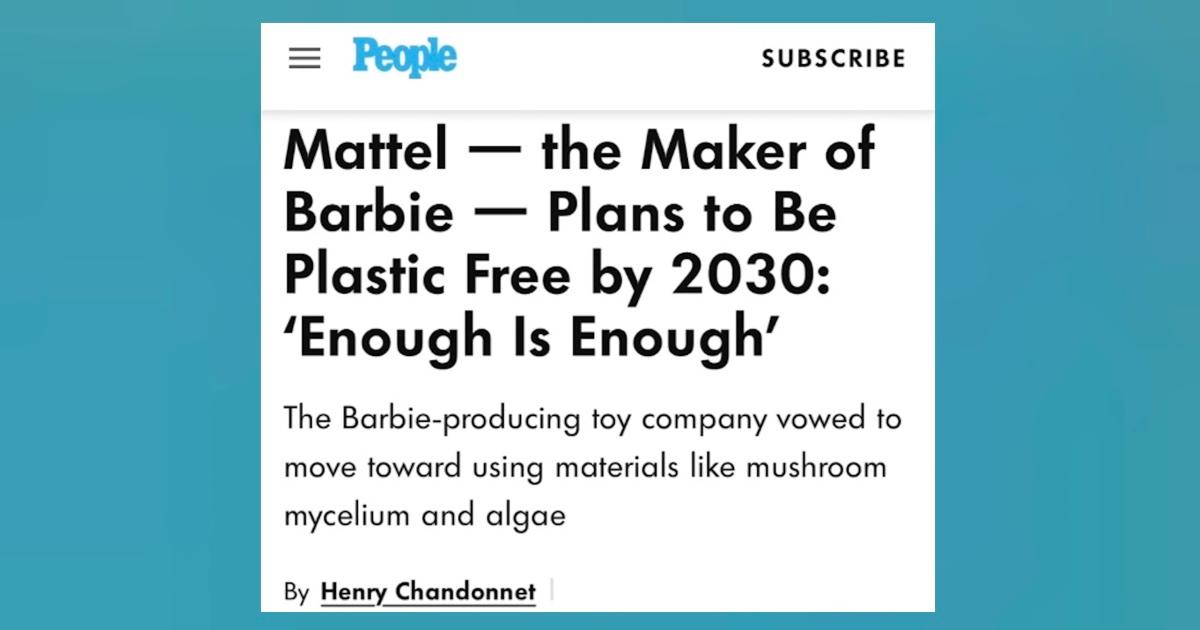 However, just a few hours after the article went live, People updated it to include a statement from Mattel declaring that the news was not true; soon after that, People took down the article.
And Devin Tucker, Director of Global Brand Communications for Mattel, commented on the saga in an email to Green Matters on Tuesday afternoon. "This is a hoax and has nothing to do with Mattel or any of its products," she stated.
Daryl Hannah is involved in the hoax that Barbie was ditching plastic.
As of Tuesday afternoon, Aug. 1, an article on this topic by a website called LubbockNG was still live.
According to the article, the original press email stated that Mattel was pledging to go plastic-free free by 2030, and would instead make Barbie dolls out of "only compostable natural materials like mushroom mycelium, algae, seaweed, clays, wood cellulose, and bamboo."
As per the article, the pranksters also announced that Mattel would be starting the project with a limited collection of EcoWarrior Barbies on Oct. 1.
Additionally, it appears that actress and environmentalist Daryl Hannah — best known for her roles in Splash and Blade Runner — was part of this prank.
On Aug. 1, a YouTube channel called MyCelia Barbie and Daryl Hannah's Instagram account both posted a video, featuring Hannah herself.
In the opening moments of the video, Hannah is seen picking up an "ancient, barnacle- and seaweed-crusted Barbie doll," before explaining some of the issues with plastic. She then states: "I am proud to announce that by 2030, all Mattel toys will be plastic-free, starting with the iconic Barbie doll."
Hannah also shared a few screenshots of articles about Mattel's "announcement" on her Instagram on Aug. 1, as well as a photo of the EcoWarrior Barbies with the caption "Soooo excited for our plastic free future."
Who pranked Mattel and created MyCelia Barbie?
As reported by Yahoo, Hannah and the activist group Yes Men were responsible for this escapade.
"Barbie is still literally made out of oil by sweatshop workers," Igor Vamos of Yes Men told Yahoo. "To say the doll is feminist now when the toy is contaminating the environment that the future of all humanity and all life depends on is kind of a colossal and bizarre joke."
According to Yahoo, the Yes Men first pranked Barbie back in 1993, with a project called the Barbie Liberation Organization, in which the activists swapped the voice boxes in talking Barbie dolls with G.I. Joe dolls.
"[Mattel is] of the largest toy companies in the world and toys don't need to be made of something that poisons children, literally, and that gets into our bodies, into our systems, into our landfills, into our waterways, into every part of our life support systems," Hannah told Yahoo.
This article, originally published on Aug. 1, 2023, at 4:56 p.m. ET, has been updated.