Barbie Is at the Center of a Bizarre Climate Hoax
An elaborate scheme targeted toy giant Mattel and the plastics industry by capitalizing on our big pink moment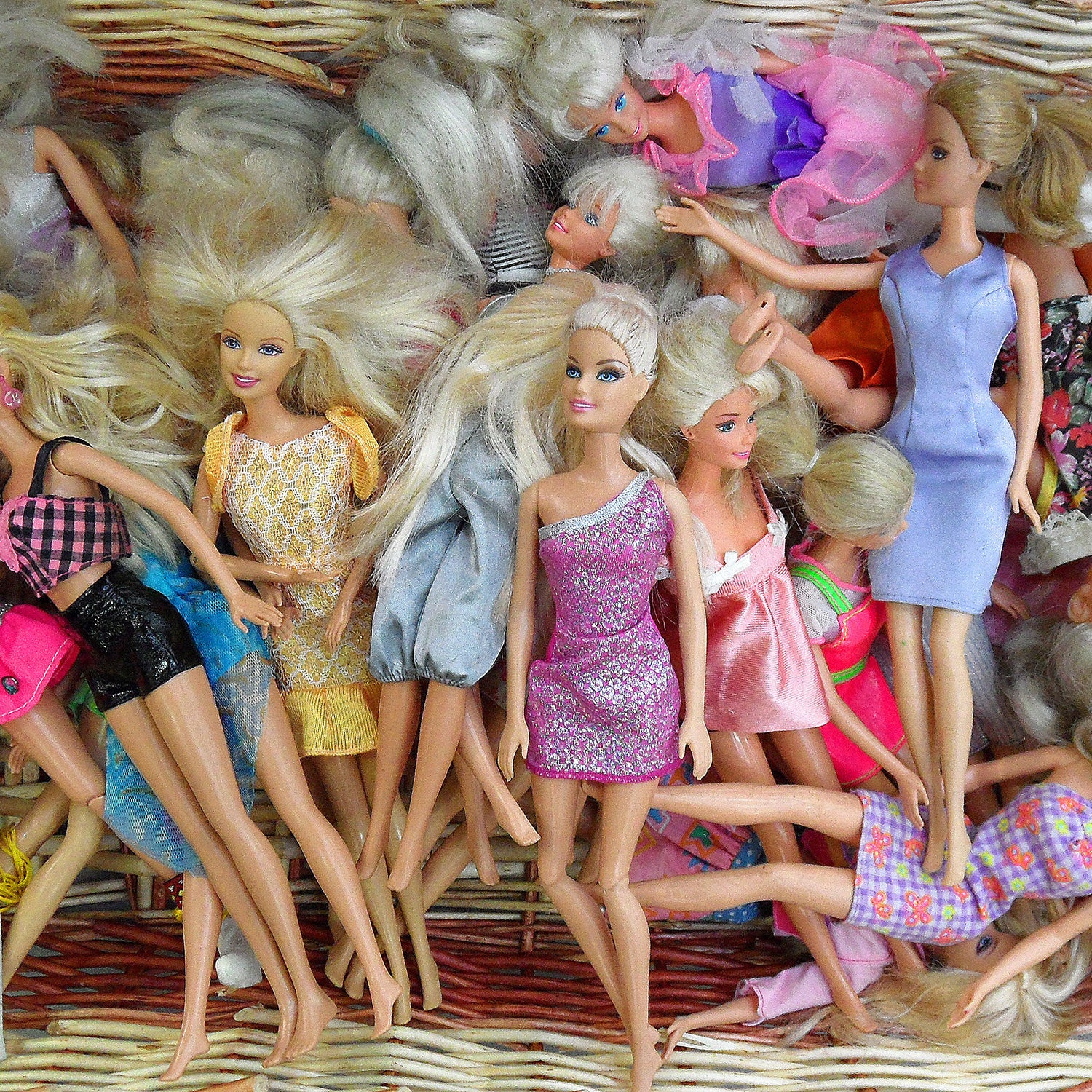 Public Domain
Heading out the door? Read this article on the new Outside+ app available now on iOS devices for members! Download the app.
These days, everyone's talking about Barbie—both the film and the toy—including climate activists. One group called Barbie Liberation Organization even took the opportunity to take a swing at toy maker Mattel and the entire plastics industry. In a bizarre and well-orchestrated hoax, actress Daryl Hannah and the group put out a legit looking video titled Plastic Free with Daryl Hannah. It turns out, the message the video promotes is totally fake.
Filmed on a beach with crashing surf with her signature blond locks flowing in the ocean breeze, Hannah talks earnestly about snorkeling on a remote reef and finding a barnacle encrusted Barbie doll. Implying that she is a Mattel ambassador, Hannah then announces that by 2030 all toys made by the company will be plastic-free. Barbie dolls, she states, will all be manufactured from compostable materials, like mushrooms, algae, and rice. "Mattel will also support a federal ban on all plastics in kids toys and on single use plastics," Hannah says in the video.
The video also touts that to celebrate this "incredible shift," Mattel will launch a new line of eco-warrior Barbies, commemorating environmental heroes like activist Greta Thunberg, Nemonte Nenquimo, and Julia Butterfly Hill.
The campaign is convincing, but alas, it's a total sham—a well-orchestrated one, I may add. In addition to the video featuring the Splash star, Barbie Liberation Organization also pushed out a phony press release that was published on Mattel letterhead announcing the news. The document included fabricated quotes from Mattel executives, and it linked to several fake Mattel websites touting the news, reports The New York Times.
News organizations around the country, including The Washington Times, People, and MarketWatch.com took the bait and published articles based on the phony information, only to pull them down hours later after the truth was exposed.
On Tuesday, August 1, Barbie Liberation Organization released a taped press conference admitting that the whole thing was a satire. "This is a joke, but a very serious joke," says Hannah in the video. "Mattel is not going plastic-free. But they should, and I'd venture to say that they could, seeing that the Fortune 500 company is on track to gross about a billion dollars from the Barbie film alone. So why not? it would be so great. Mattel, it's what everyone wants to hear. You could take the lead. But this isn't just about Mattel. It's about everything. Barbie just happens to be a good place to start because Barbie is the star of this summer's blockbuster and she's going through a cultural metamorphosis."
Hannah then addresses the the plastic and petrochemical industry: "We need to stop killing our planet with plastics and fossil fuels," she says.
The Barbie Hoax's Goal
Barbie Liberation Organization wasn't the only environmental group to address plastic pollution in the wake of the Barbie's popularity. Just hours before the hoax hit airwaves, a group called Plastic Pollution Coalition put out an Instagram and blog post about the dangers of plastic toys. "Plastic-free Barbie isn't real, but plastic pollution is very real," says Erica Cirino, communications manager of PPC. Like Hannah and the Barbie Liberation Organization, PPC saw an opportunity to capitalize on the Barbie craze. But it had no idea that its message would get amplified by this fake campaign.
https://www.instagram.com/reel/CvaMtiEtXw0/
"The goal of the hoax was to draw attention to our massive plastic problem by leveraging this cultural Barbie moment," says Cirino. PPC's messaging was more straightforward, but Cirico says the hoax may be effective through what she calls "subversive action." Some activist groups use the strategy to trick the media to circulate their message in an ironic way. "It's not our tactic, but it can be effective in drawing attention to these issues," she says.
Both campaigns aim to get across what is essentially the same point: plastics and fossil fuels are Barbie-queing the planet. In my opinion, capitalizing on the huge cultural moment of Barbie was a pretty slick move. Additionally, using the toy industry as a way to address plastics consumption could be a way to reach parents. Plastic makes up 90 percent of the toy industry, according to the Yale Environmental Review. "Kids pick up toys with their hands and put them in their mouths," says Cirino. "It's easy to see how toxic chemicals can get in our children's bodies, and they're so vulnerable to them. We've been playing with toxic toys since the 1950s."
As a whole, the great Barbie hoax of 2023 will likely be a positive development for environmental groups targeting plastic consumption. Plastics are ubiquitous, and they are sneakily found in products that you might not predict: our "plastic-free" laundry pods and our biodegradable dog poop bags, for example. Plastics cannot be pinkwashed. "They are everlasting and polluting," says Cirino, "and this media attention around Barbie represents a wider opportunity to confront this urgent reality."
Lead Photo: Public Domain